Couples commission me to be their personal image maker during their entire wedding experience, not just the wedding day.
There is simply nothing like the warm feeling of owning a full collection of images that remind you of your loved ones. It's beautiful.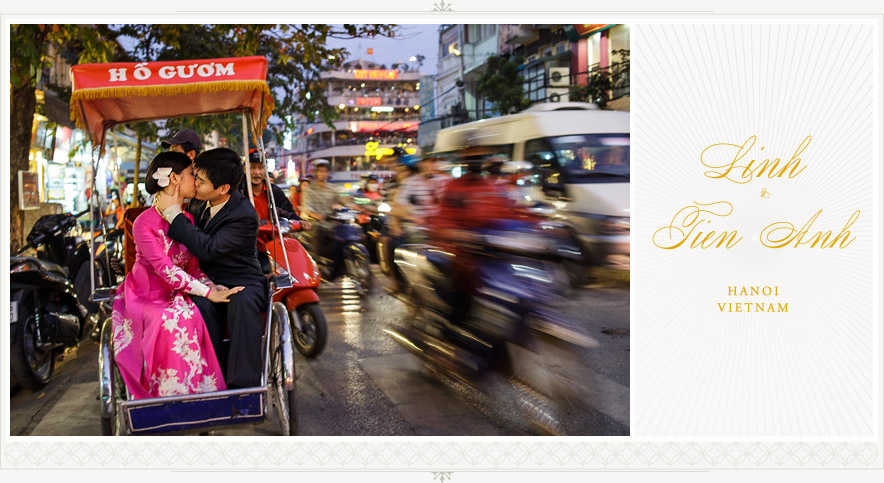 Linh and Tien Anh were part of the same circle of friends during their high school years in Hanoi, but they only started dating later in Boston.
It's common for Vietnam's best and brightest to attend college in other countries, which is how Tien Anh ended up at Harvard and Linh at Macalester. Some of their outstanding friends made during these years actually took the long trip from America to celebrate with them at home.
We first made portraits over several days in the Boston area, including a few images in one of their wedding outfits per Vietnamese custom.
Then I spent two weeks in Hanoi shooting multiple ceremonies and traditional events.
It is my pleasure to make photographs during every moment you spend with your loved ones during your wedding journey.