Couples commission me to be their personal image maker during their entire wedding experience, not just the wedding day.
There is simply nothing like the warm feeling of owning a full collection of images that remind you of your loved ones. It's beautiful.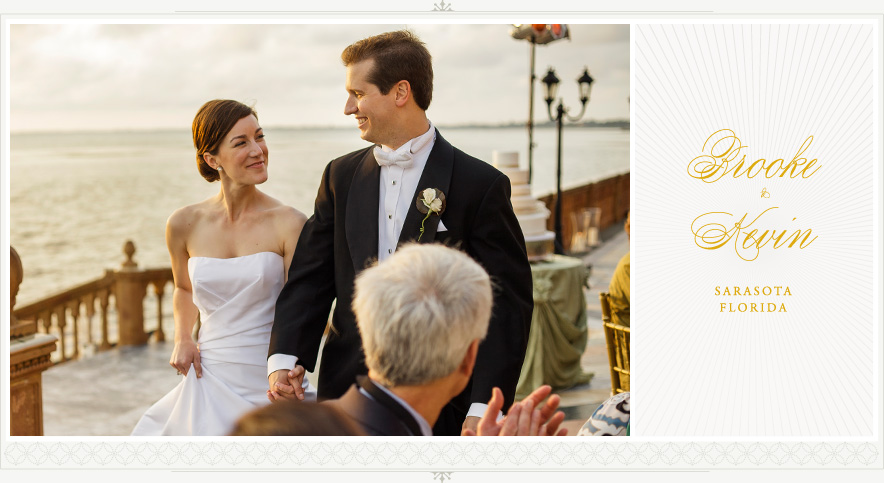 Brooke and Kevin live in Texas, where he is a surgery resident, but chose to marry in her gorgeous hometown.
This event starts with a few memorable days of activities with their loved ones in Sarasota. The wedding that follows has a classic style and brought us a most romantic sunset during their waterfront reception.
For your wedding we'll make sure to take full advantage of whatever sunlight we get. It has no equal.