Couples commission me to be their personal image maker during their entire wedding experience, not just the wedding day.
There is simply nothing like the warm feeling of owning a full collection of images that remind you of your loved ones. It's beautiful.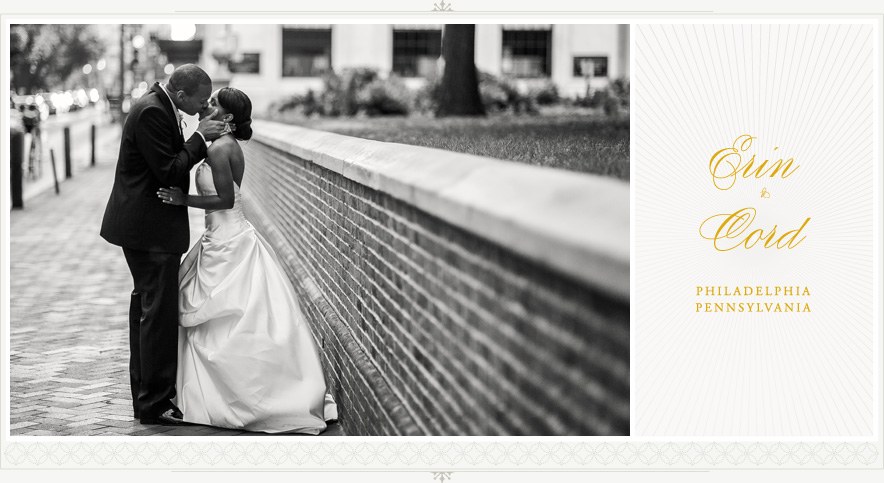 Erin and Cord dated while living in different cities – Raleigh and New York respectively. The distance did nothing to impede their relationship though, they're a wonderful match.
The wedding was held in Philadelphia where both of Erin's parents practice. That's her home but she wanted to spend some portrait time with Cord in Manhattan where they enjoyed so many adventures together.
Their wedding day was incredibly grand and is presented here entirely in monochrome.