Couples commission me to be their personal image maker during their entire wedding experience, not just the wedding day.
There is simply nothing like the warm feeling of owning a full collection of images that remind you of your loved ones. It's beautiful.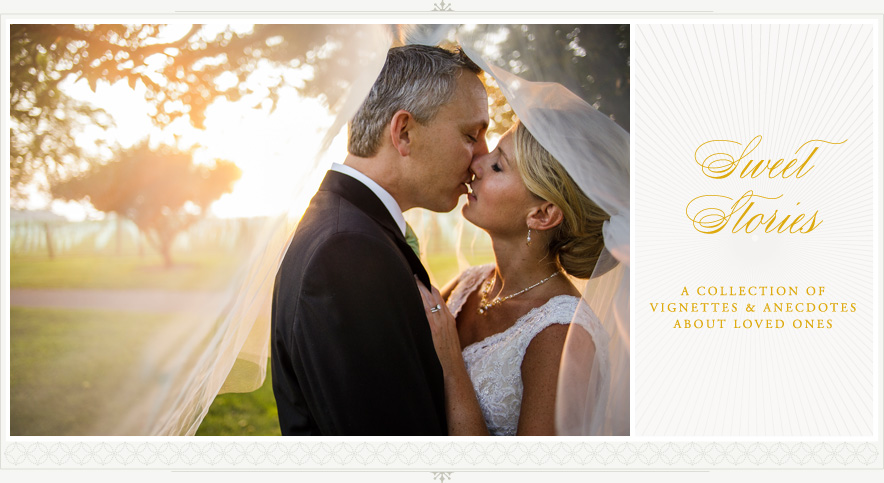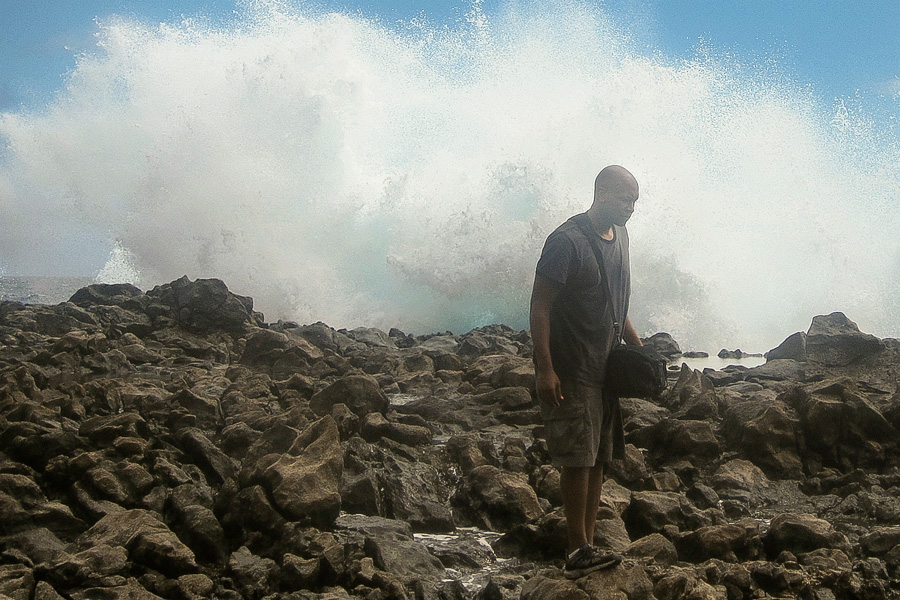 There is a well-known saying in Hawaii: Mai Huli `Oe I Kokua O Ke Kai. It means 'Don't Turn Your Back on the Ocean'. Unfortunately no one told the popolo (black guy) from the mainland.
A guest made this image with her iPhone while I was trying to figure out my next dry step through the craggy tidepools. This wave is actually just getting started. It would quickly build itself into a 15 foot wall crashing down on me and quite a few other guests. I caught it out of the corner of my eye and managed to hunch over top of my lens bag in time to keep it from becoming a bucket.
The next moment a kid was crying (a little too much excitement) and most people were drenched and laughing.
People buy theme park tickets for the 'hazards' of my job.
Here's the image I shot a minute later.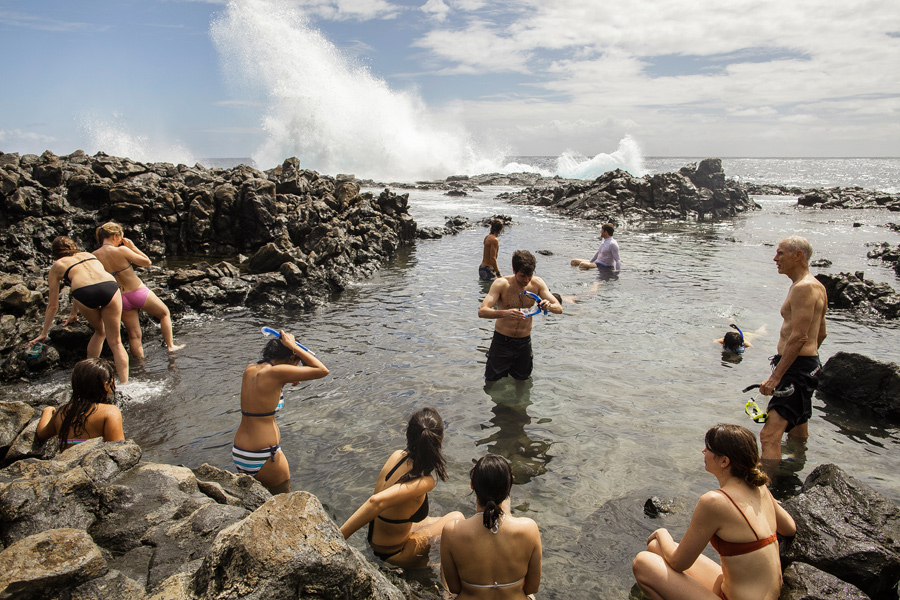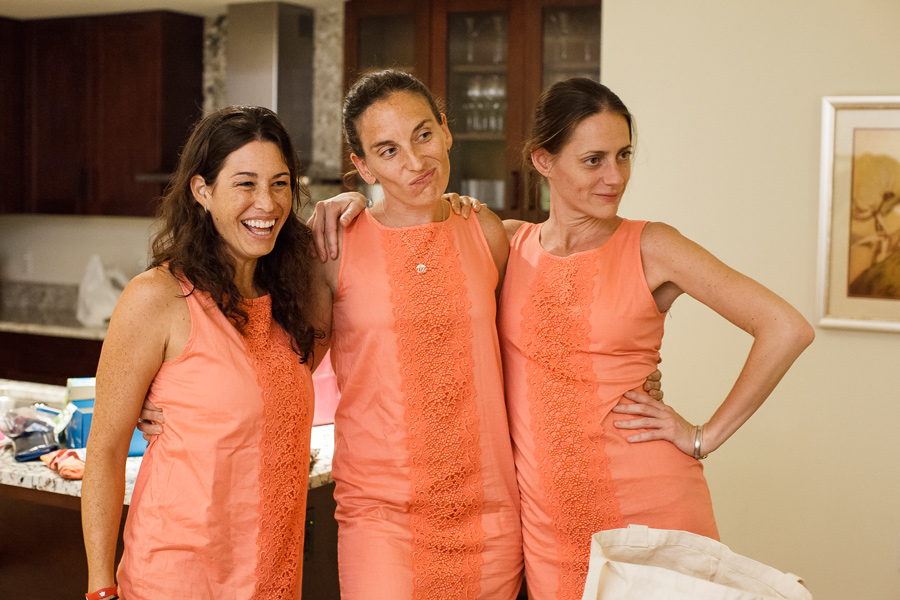 This image is the conclusion of a practical joke (shown below). Here's the setup.
Bridesmaid dresses are notoriously unflattering and, despite the cliche, usually can't be 'worn anytime'.
In this wedding the bride – Jocelyn – allowed her bridesmaids to pick any pink/coral dress they wanted so they could show their personalities and be comfortable. Everyone gathered in her hotel suite to show off their selections. While Jocelyn was in the shower they hatched a plan.
One of the bridesmaids actually brought along three of the same dress from a previous wedding she was in. The design and color were so unappealing that the other bridesmaids simply discarded them after the event!
Jocelyn's friends decided to put on these ill-fitting dresses and act as though their astoundingly similar taste was a catastrophic coincidence. After all, you can't have only a few of the bridesmaids wearing the same thing.
Despite less than Oscar-worth acting, Jocelyn was baffled by the 'coincidence' and tried to console her seemingly distraught bridesmaids that it wasn't the end of the world if they wore the same thing. Her confusion eventually turned into laughter once they explained what was going on.
These women are among the bride's best friends and she really wanted some photographs of everyone hanging out together. I shot this at around 1 A.M., and I'm glad I did. Perhaps you had to be there to appreciate this joke. Those who were won't forget it.