Wedding albums range from $2990 to $895.
Custom designed from scratch.


Choose a base album + optional add-ons.
Pay half now, half when you approve your design.
STANDARD ALBUM
- thin page backboards
- sleek, compact, modern feel
- blind-embossed leather cover
14x10 - $1995
12x9 - $1295
10x7 - $895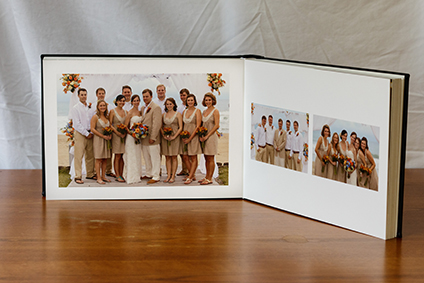 THICK PAGE ADD-ON
- significantly thicker page backboards
- more-traditional weight and heft
- increased resistance to wear and tear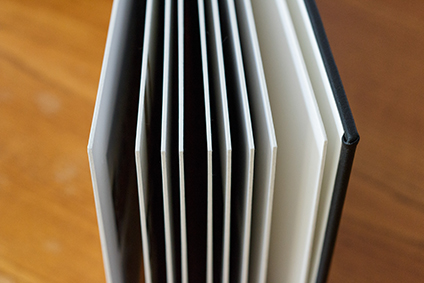 Thick pages are highly recommended.

FREE if album is 14x10 or includes Archival Mat Add-On!
ARCHIVAL MAT ADD-ON
- gallery-style archival mats frame each image
- preserve original invitations and programs
- the ultimate in prestigious presentation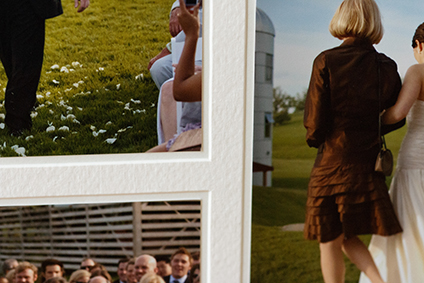 Invitations/programs in 14x10 and 10x7 albums only.
COPY ALBUMS
- same design as the couple's main album
- can be ordered in a different size/style
- ideal gifts for parents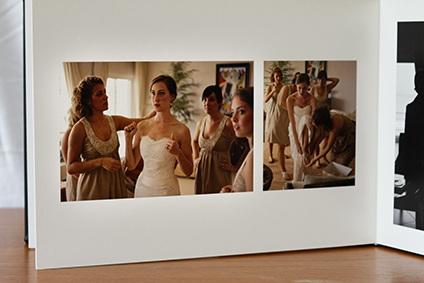 WHAT STYLE SHOULD I CHOOSE?
Every album gets a complete artistic design from scratch. And every album has a leather cover and real photographic prints that will last a lifetime.
So you're really just choosing size and weight:
10x7 albums are cute.
12x9 fills your hands.
14x10 fills the table in front of you.
Standard thin pages save money. Get this if you dislike meaty albums.

Thick pages feel like a traditional hefty wedding album. Most people choose this.

Archival mat pages turn your album into a handcrafted heirloom. They are truly luxurious.
Parents love 12x9 standard (thin) copy albums.
HOW MANY PHOTOS ARE USED?
Somewhere between 100 and 150. However many it takes to tell your story right.
WHAT IS THE DESIGN PROCESS?
The first thing you'll see is a complete design. You'll review and let me know if there are any image swaps you'd prefer. I'll revise it until you're satisfied with the design.
Once you approve the design and pay the balance it takes 6 to 8 weeks for printing, assembly, and shipping to your door.
CAN YOU INCLUDE MY NON-WEDDING EVENTS?
Yes! I can include engagement portraits, outings, rehearsals, and brunches. This requires up to 20 additional spreads.
The cost for an extended album is $195.
This option is not available with archival mats.
HOW MUCH IS SHIPPING?
Shipping to U.S. addresses is free, baby.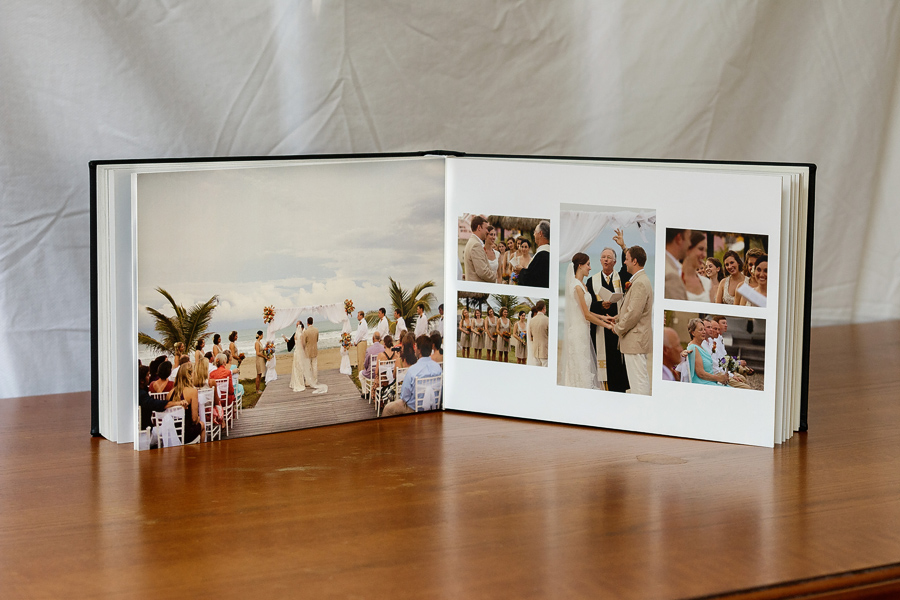 14x10 standard album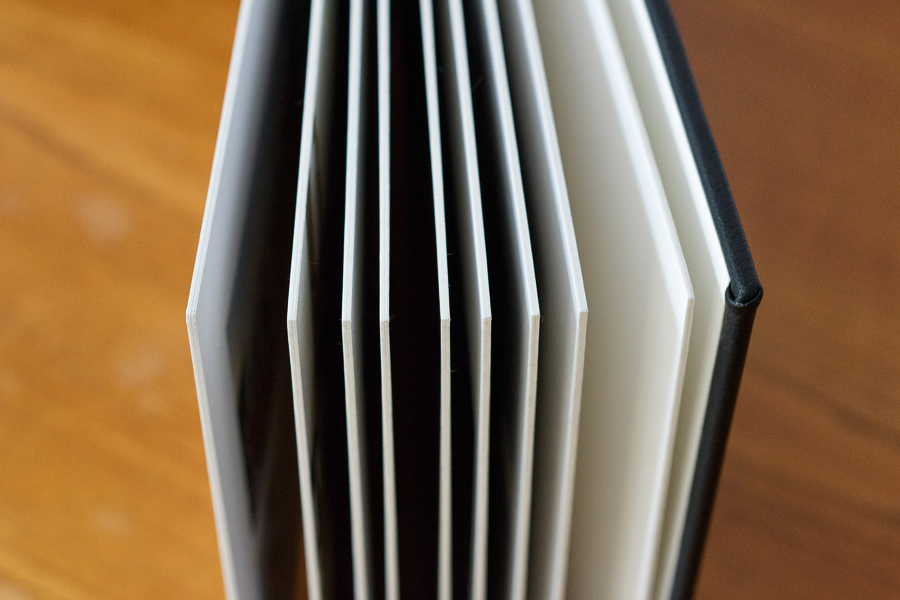 thick pages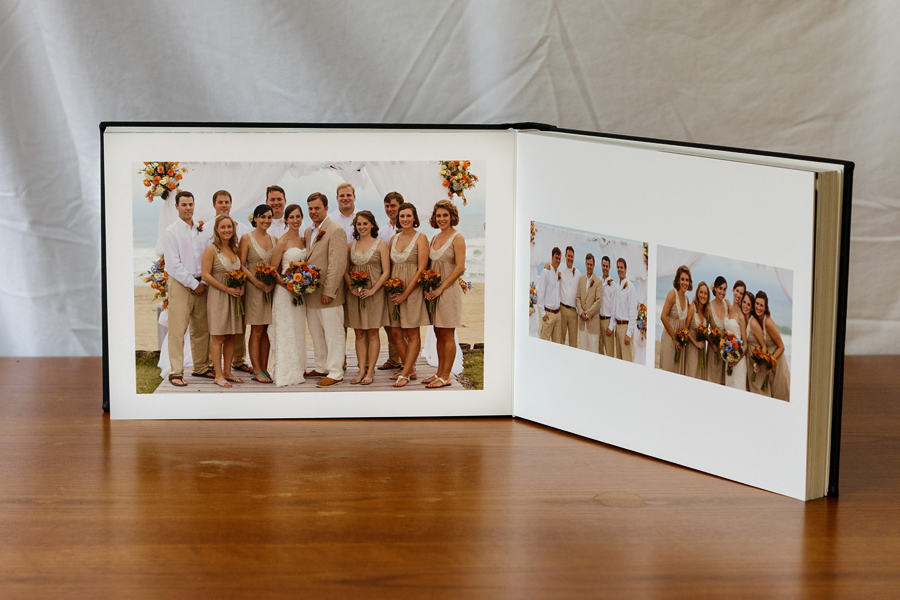 all albums contain authentic wet chemical photographic prints (aka 'darkroom style')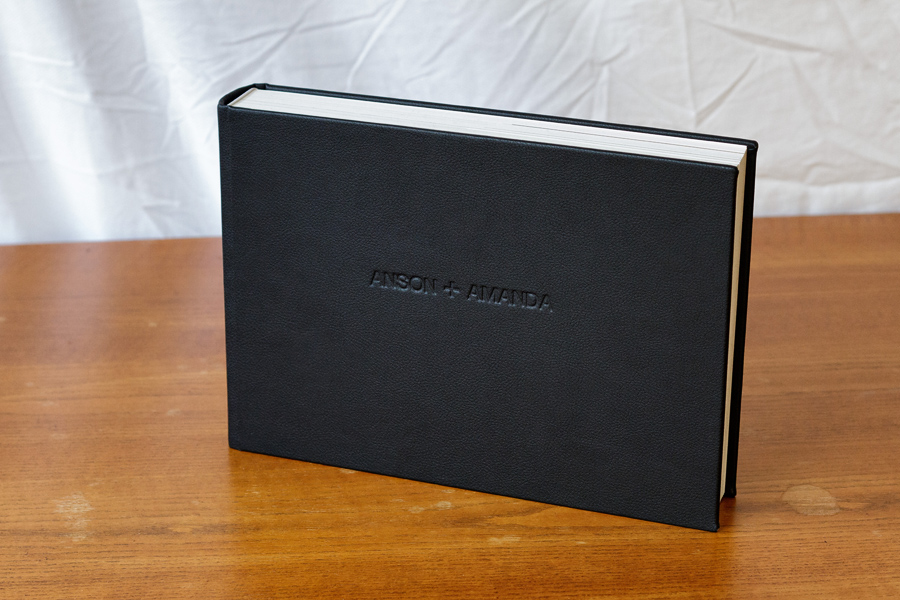 embossed leather cover, standard on all albums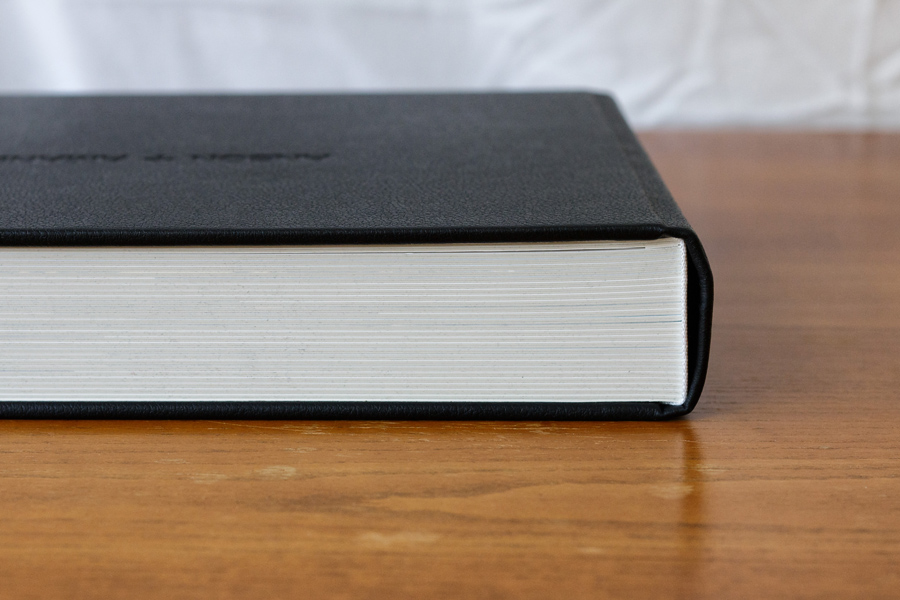 hefty thick pages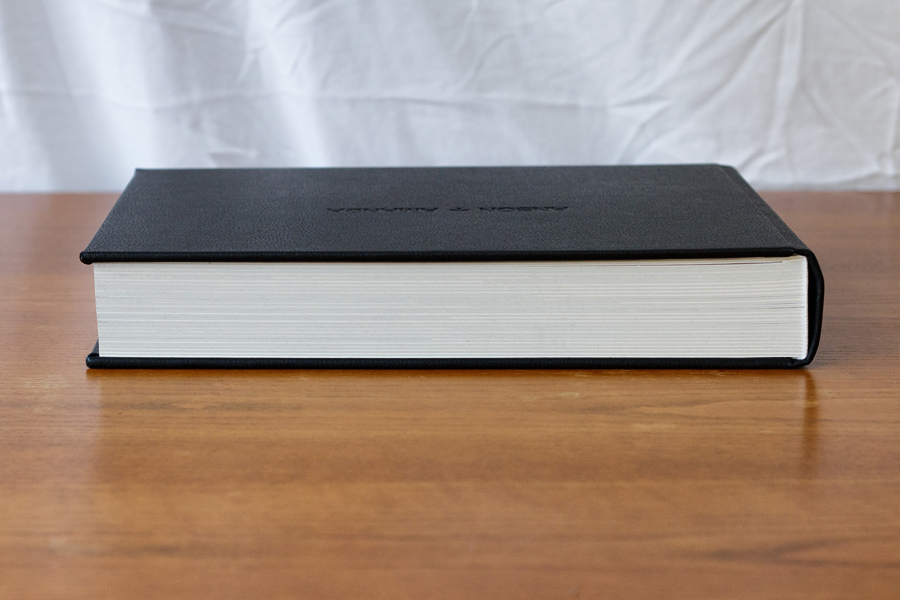 binding will last a lifetime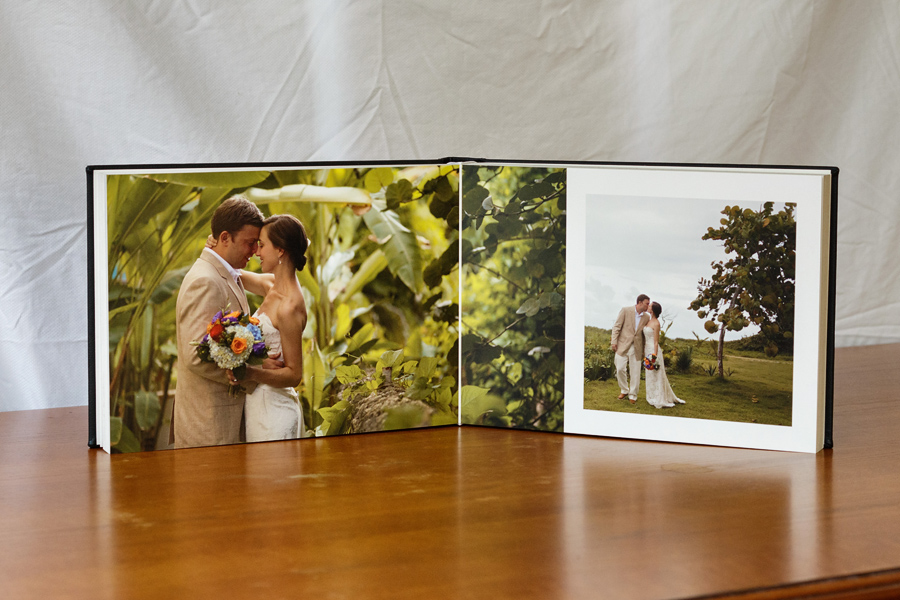 panoramic design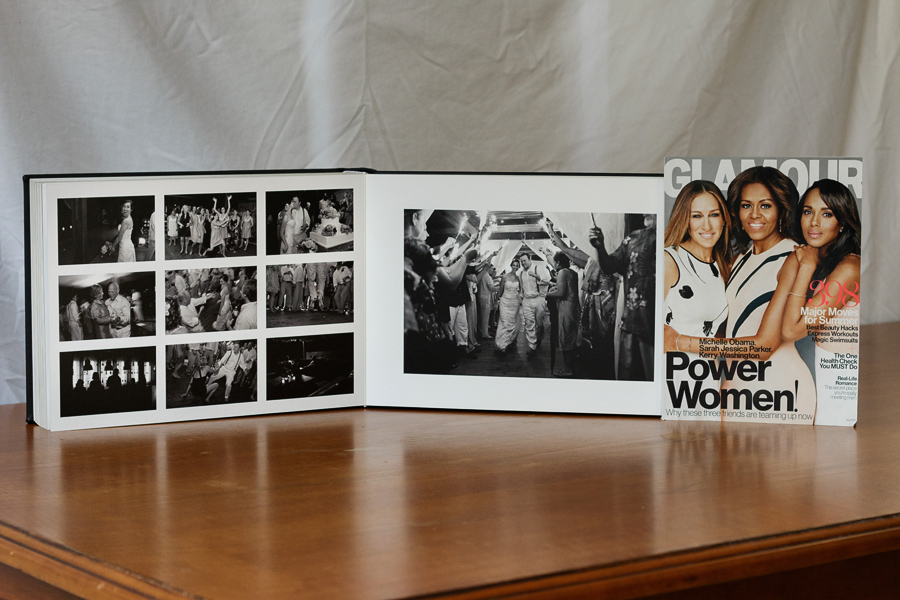 14x10 album with magazine for scale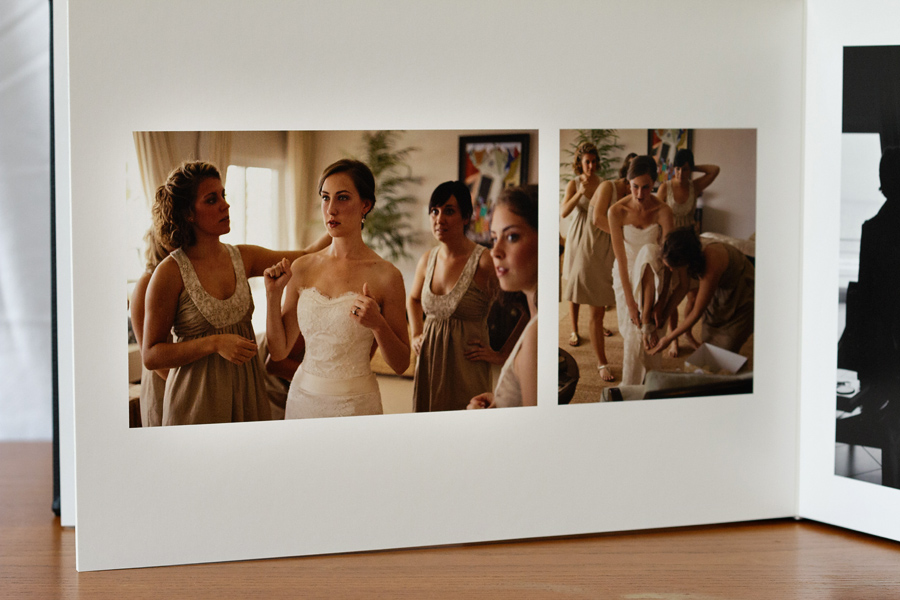 matless standard pages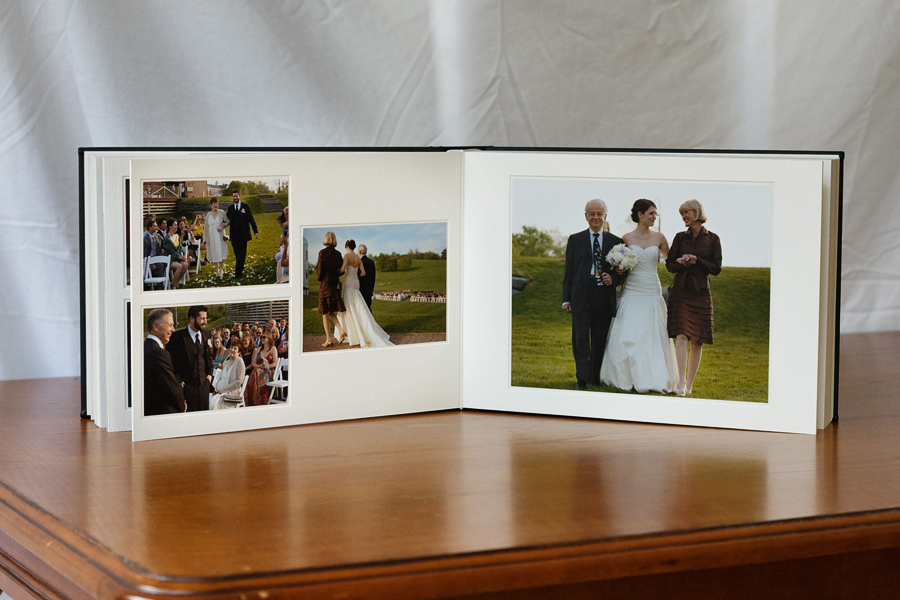 archival mat pages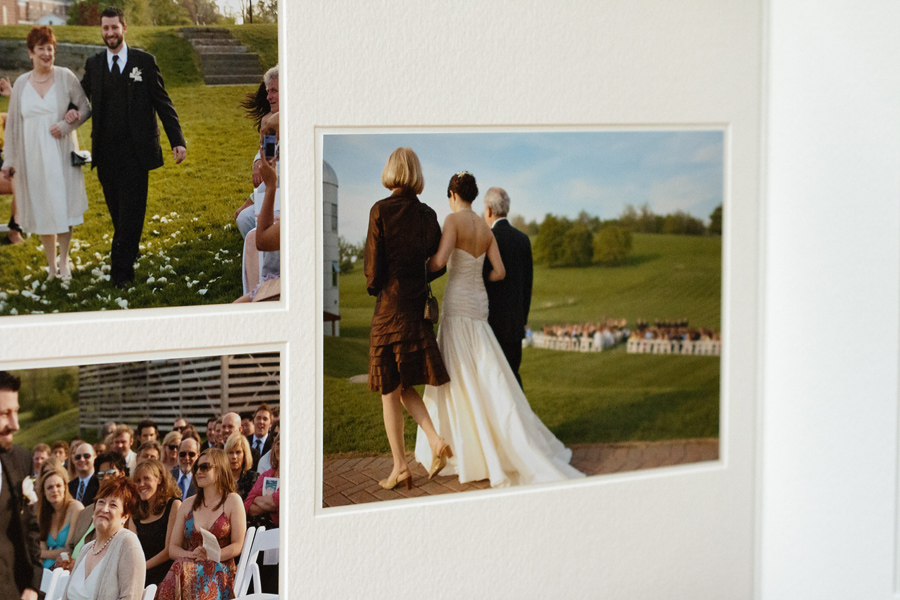 archival mats frame every print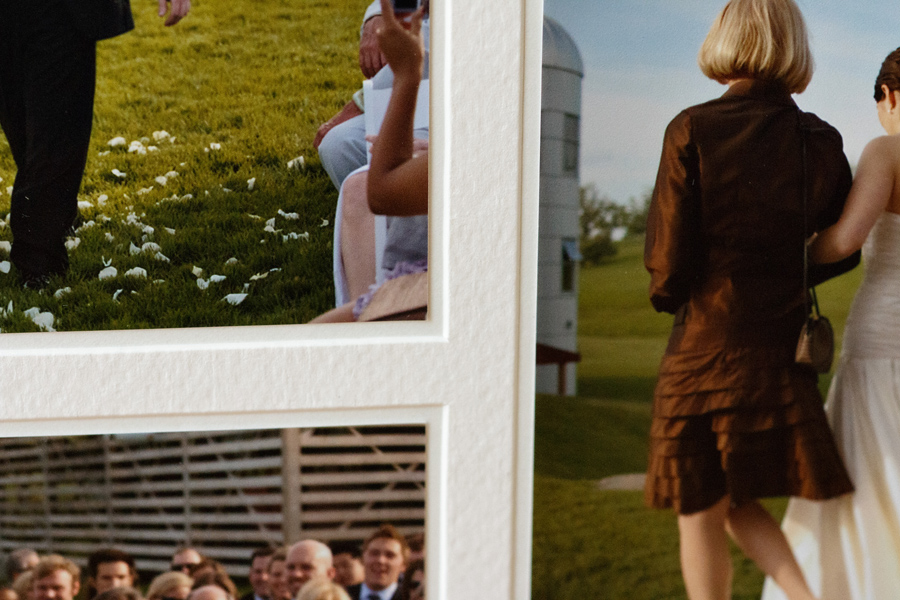 gallery style mat detail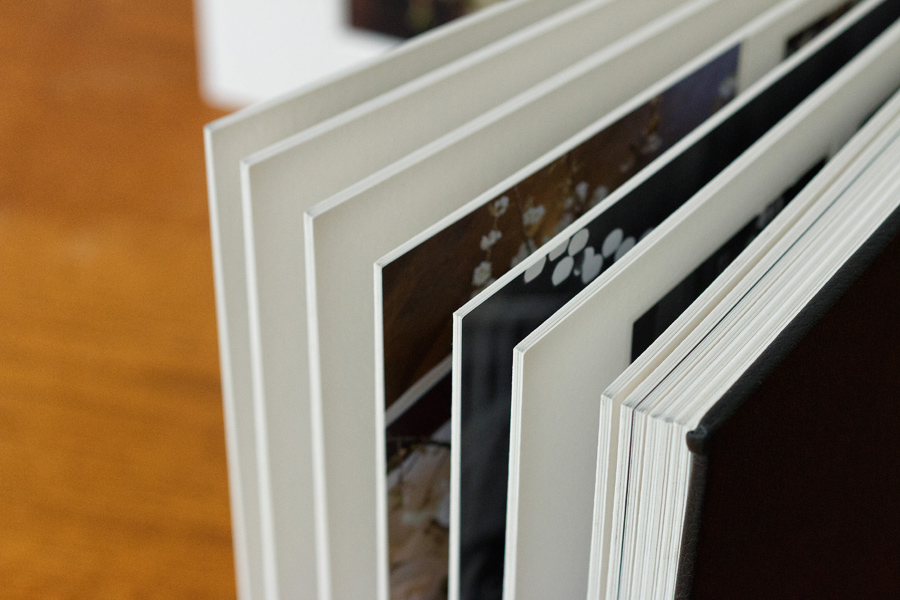 archival mat pages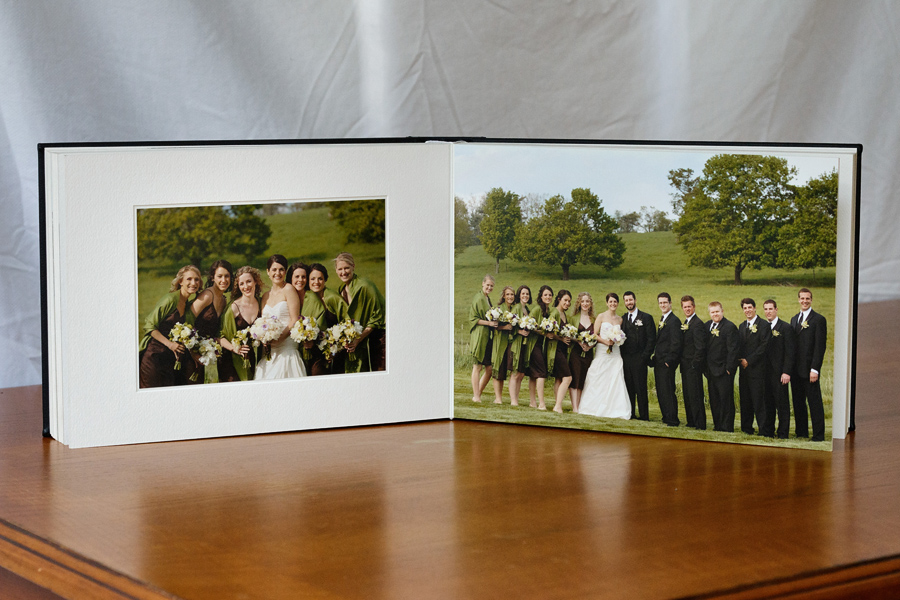 archival mat page (left) with a full bleed print (right)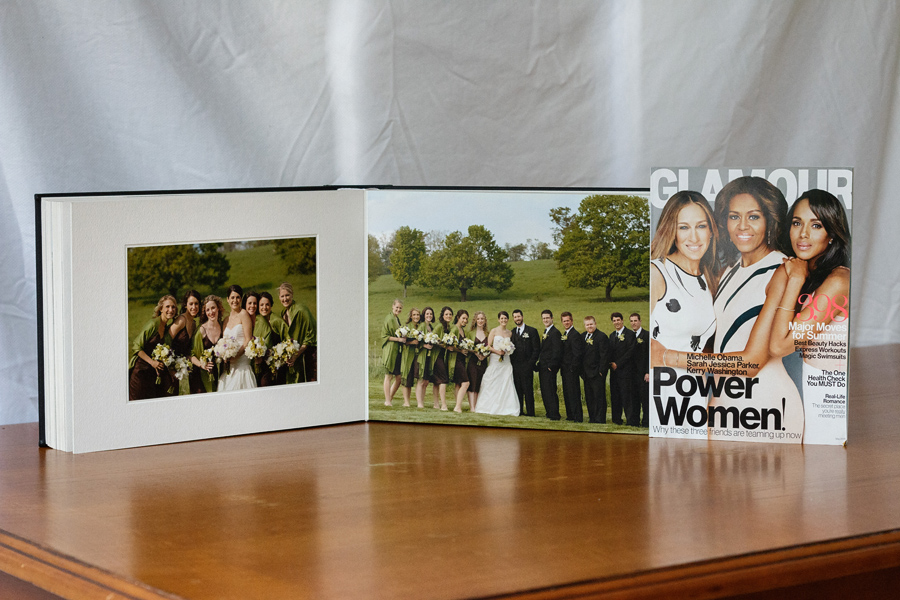 14x10 archival mat album with magazine for scale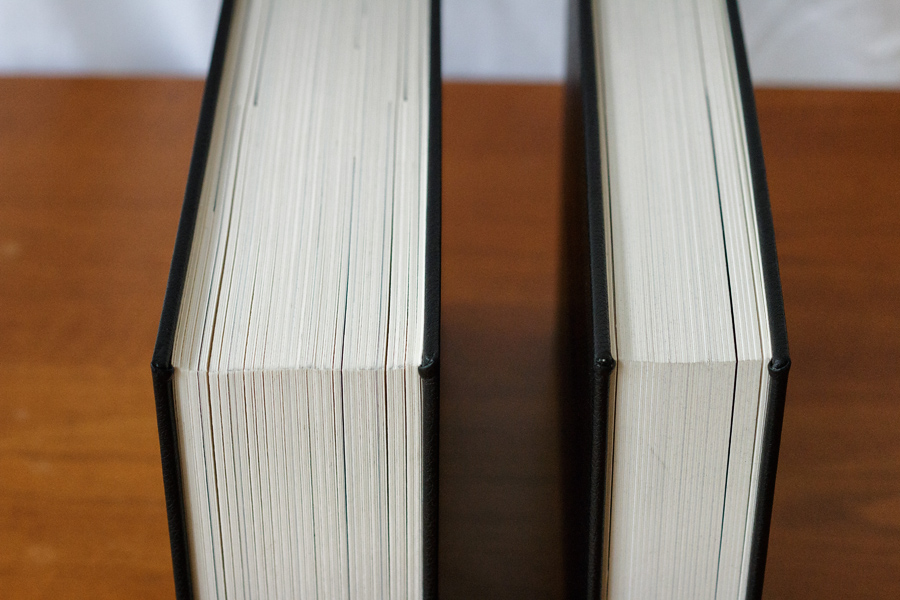 archival mat pages (left); matless thick pages (right)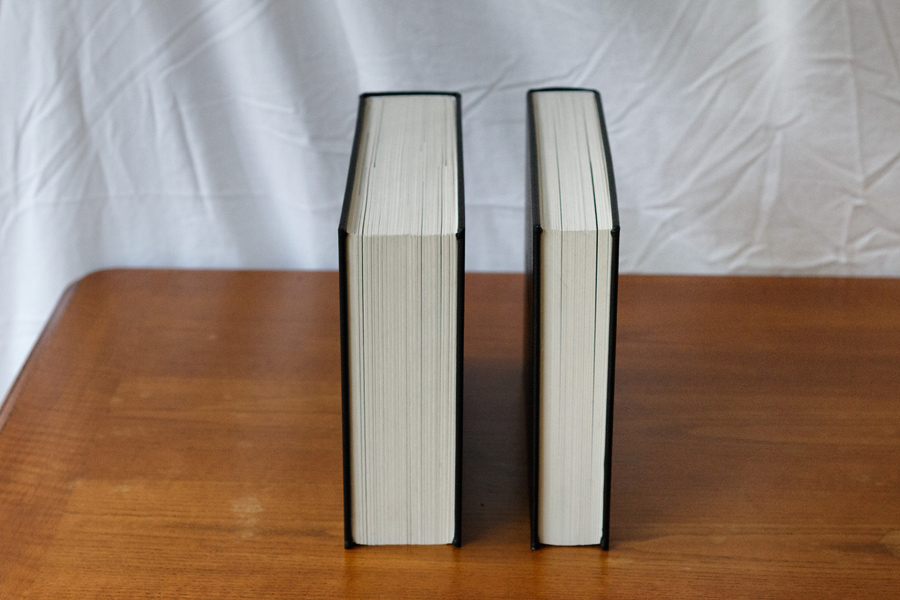 archival mat pages (left); matless thick pages (right)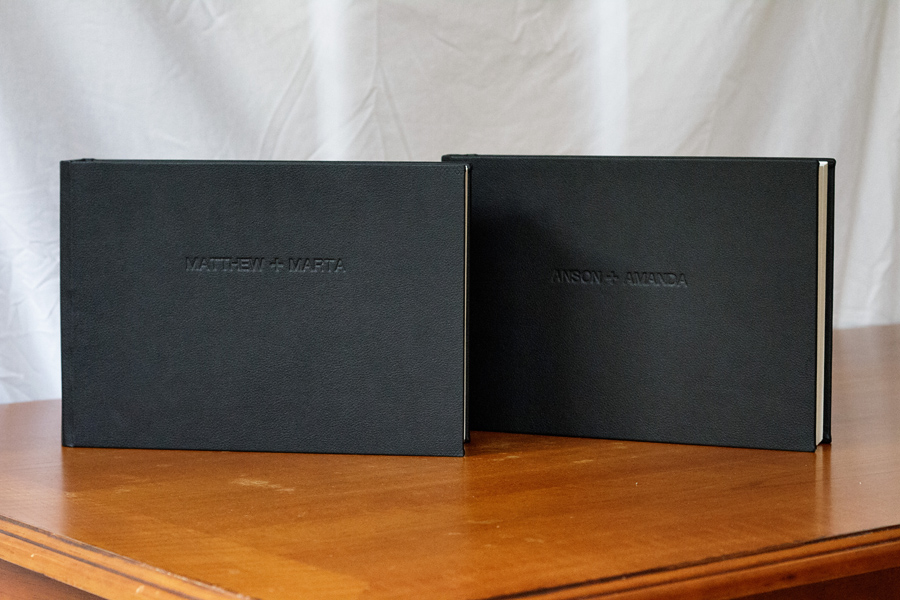 embossed covers on all albums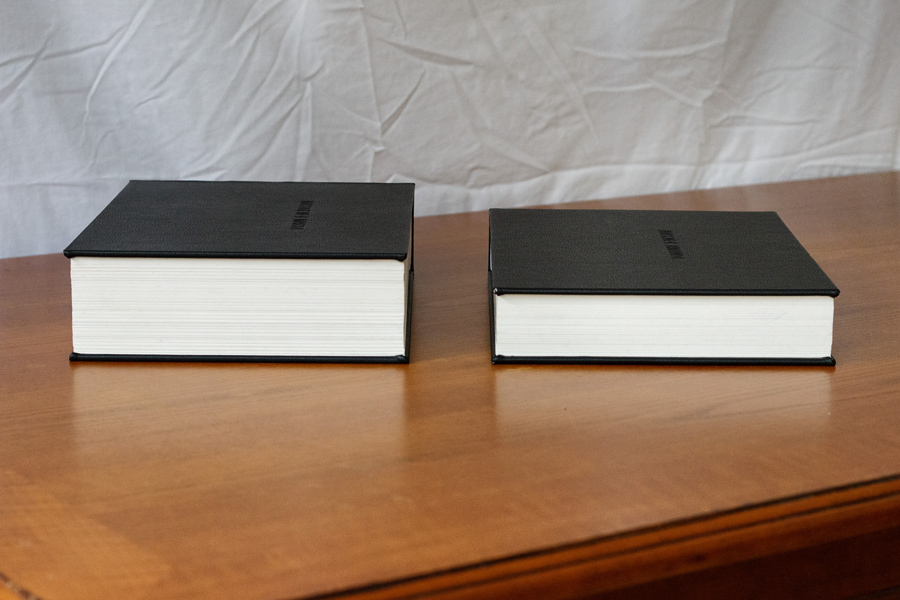 archival mat pages (left); matless thick pages (right)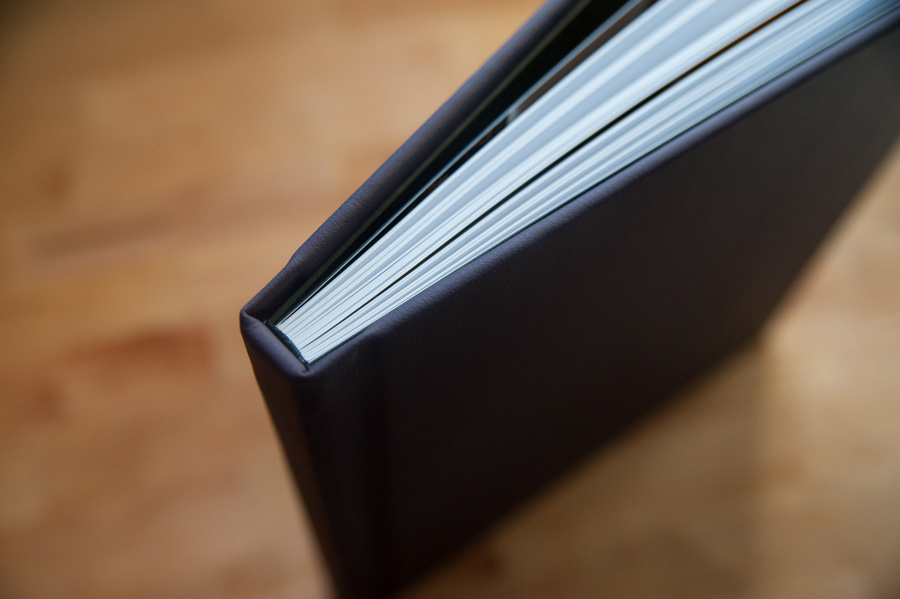 12x9 thin pages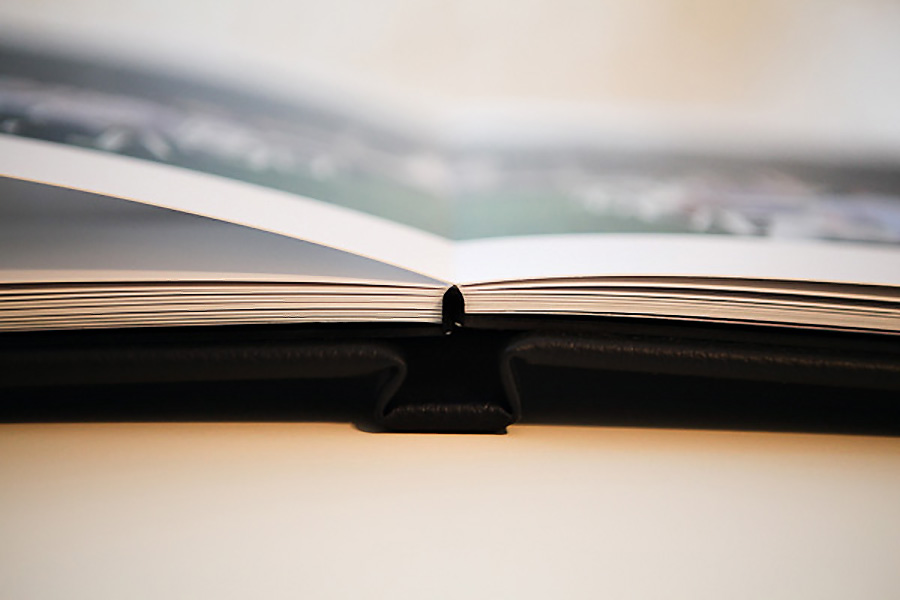 12x9 thin pages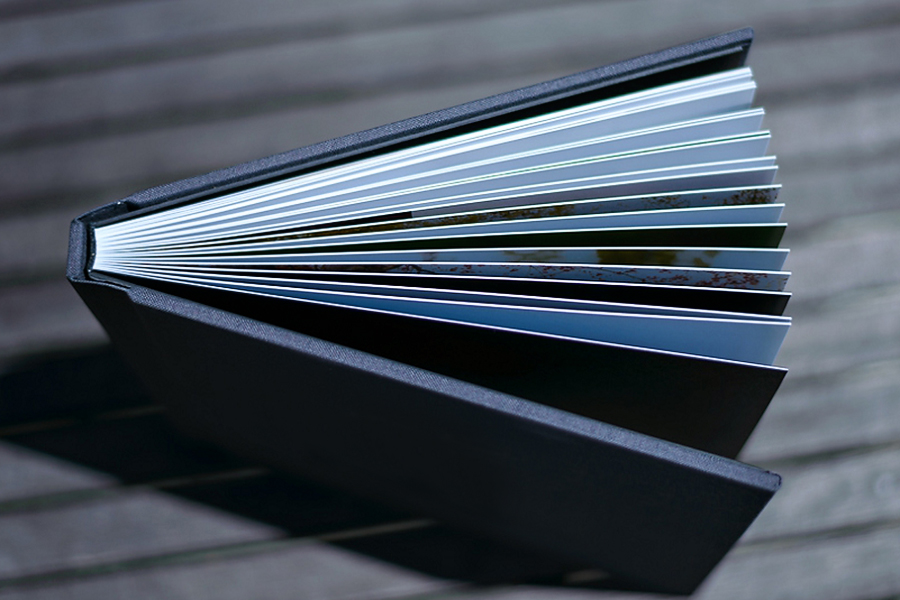 12x9 thin pages